Going out to eat can be a casual experience, or it can be something worth remembering. Vault Aviation loves to share our favorite locations (for vacations, food, holidays, and more) throughout the year – and we thought it was about time we brought you a few of our favorite fine dining restaurants!
Of course, there are extensive lists like Forbes' 100 Best Restaurants in America or Michelin lists to go off of, but if you want a fast guide to some of the best restaurants in the best cities – all of which Vault Aviation can get you to on an On Demand private jet charter – then look no further!
Avra Madison Estiatorio in New York City, NY
Saying Avra Madison Estiatorio is known for seafood in New York is an understatement, as one of the best restaurants in NYC – it's the perfect spot to try in the New Year!
Jet to NYC on our private jet charters and experience fine dining (and fine living) from start to finish.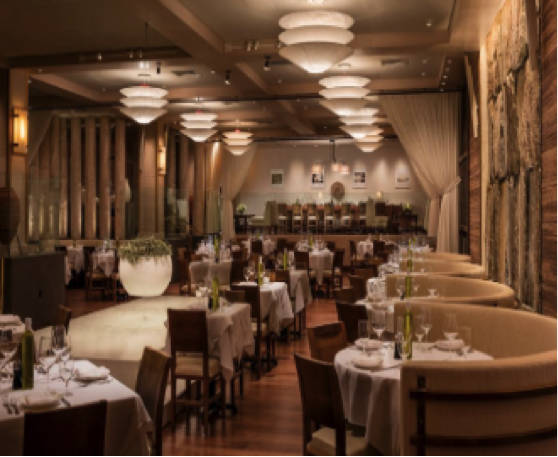 Oriole of Chicago, IL
Chicago has so much to offer in terms of food, but Oriole takes it to new heights!
Oriole is hidden down an alley-like street in Chicago's West Loop neighborhood, offering an extended tasting menu presented by Executive Chef & Owner Noah Sandoval.
And though it might be difficult to find, the two Michelin stars and AAA 5 Diamond rating assure you it's worth the trek. Plus, Vault Aviation's Chicago private jet charters can get you closer faster!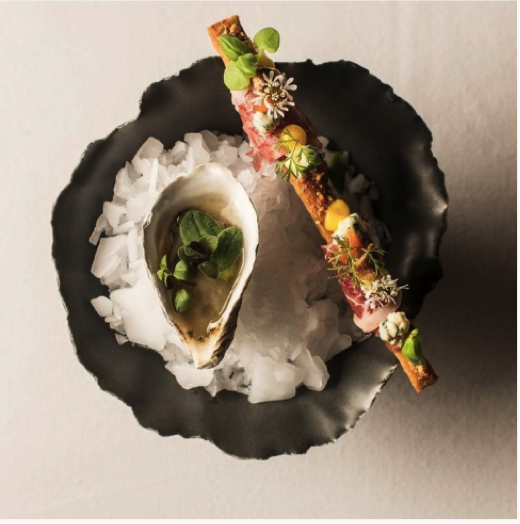 Uchi in the Arts District of Dallas, TX
Contemporary Japanese in Dallas – you must be speaking about Uchi, and as all of the wonderful restaurants on our list are top-notch, we are a little biased, as this fine eatery is right in our own hometown.
Located in the Arts District of Dallas, Uchi has been serving amazing and unique Japanese cuisine since 2015. And with their seasonal menu, they are always fresh and new.
If presentation is your true culinary love, then check our Uchi for some of the most beautiful plates – so pretty, you might find it sad to eat! But start the presentation and luxury early, by getting to Dallas on a private jet charter from Vault and ask our team where else they recommend to round out your visit.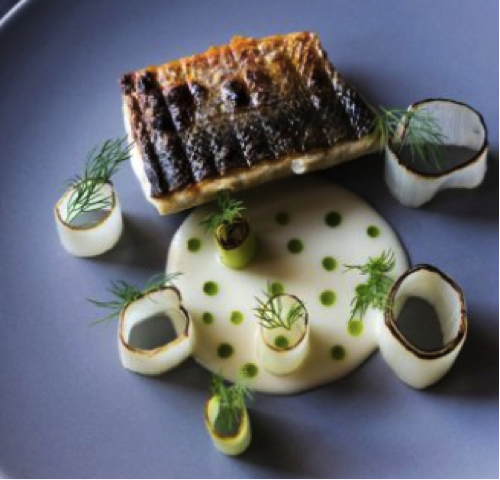 Chi Spacca in Los Angeles, CA
In case you're over seafood and want to try something a little heavier, fly out to Chi Spacca, an 'Italian steakhouse on steroids' as they describe it and treat your taste buds to something very different.
They currently have a wood fire series that is truly delectable, and all while working at being as sustainable as possible. With their wide menu selection and their creative take on Italian classics, you will certainly enjoy your time in LA.
Worried about LAX airport and traffic? Don't be! Vault Aviation can get you closer to your final destination with a Los Angeles private charter flight – which means less time waiting, no lines, and less traffic between you and your dinner.
Kyu of Miami, FL
Kyu has a wonderful story and reason behind everything they do, and it helps that their food is truly amazing, as are their sustainability efforts!

Not only do they offer wonderful Asian inspired menu items, but they also offer tasting experiences and drinks that will leave you with fun memories and a full stomach.
In short, Kyu is both fun and fine, giving you everything you expect when in Miami. And there's no better way to arrive than on a Miami private jet charter – get more out of your travel and fly like a champion with Vault!
Want to learn more about Vault or the locations above? Contact us and we will answer any and all questions you have.
We love travel, we love food, and we love luxury – and private jet charters are the perfect blend of all three!