Private Jet Charter to Dallas for Notre Dame v. Clemson College Football Playoff
There is no better way to tailgate for the big game than 35,000 feet in the air on a private jet charter arranged by Vault Aviation. On December 29th, the Notre Dame Fighting Irish and the Clemson Tigers descend on Dallas, Texas to battle for a chance to play for a college football national championship. The CollegeFootball Playoff Semi-Final game, also being referred to as the Goodyear CottonBowl, is being played at AT&T Stadium in Arlington, Texas.
Notre Dame v. Clemson Preview:
The Notre Dame Fighting Irish are led by quarterback Ian Book and three All-American defensive standouts, Julian Love, Jerry Tillery, and Te'Von Coney. The Irish had a perfect 12-0 regular season record and are looking for redemption from their 2012 national championship bid that fell short at the hands of the Alabama Crimson Tide.
The Clemson Tigers are led by standout freshman quarterback Trevor Lawrence and an all-star defensive line that is likely to have several players taken in the first round of the upcoming NFL Draft. The Tigers are making their fourth consecutive College Football Playoff appearance as head coach Dabo Swinney looks to cement his legacy as one of the best coaches in college football history.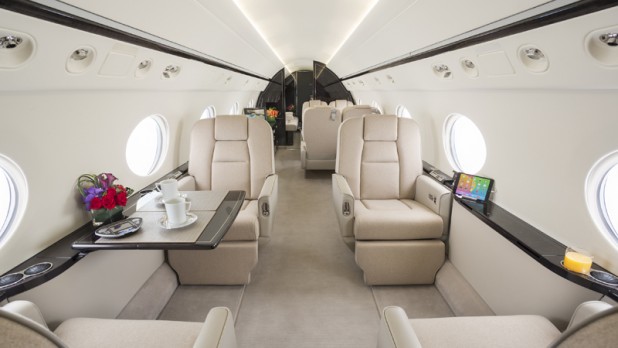 Private Jet Charter to Dallas:
Vault Aviation has you covered for all your private jet charter needs to Dallas for the Cotton Bowl. The closest airport to AT&T Stadium is Arlington Municipal Airport (GKY) which is a short 15-minute drive. This would be the perfect airport to use if you are flying in and out on the day of the game. If you are coming into town for the whole weekend, the best airport to fly into would be Dallas Love Field (DAL). Love Field is the closest airport to Downtown/Uptown Dallas where you will find the best selection of hotels and restaurants. Other airports that could be used are Dallas Fort Worth International (DFW), Fort Worth Meacham (FTW) and Addison Airport (ADS).
Vault can arrange a private jet charter to Dallas directly from campus via South Bend Airport (SBN) or Greenville Spartanburg Airport (GSP). Vault can also arrange a private jet charter from alumni hotbeds such as New York City (via Teterboro (TEB)), Miami (via Opa Loca (OPF)), Los Angeles (via Van Nuys (VNY)), Charlotte (CLT) or any other airport of your choosing. Whether you have a small group wanting to fly on a light jet like a Hawker 400XP or Citation CJ3 or a big group wanting to fly on a Gulfstream G-IV or a Challenger 605, Vault has you covered. Since Vault Aviation is based right in Dallas, TX, our private jet charter advisors can also assist with hotel reservations, securing tickets to the game and arranging car service. Call us at (866)325-4569, email us at fly@vaultjet.com or fill out a Quote Request Form to get your trip to Dallas started