Vault Aviation is not just your number one in On Demand private jet charters, we are also your number one in luxury, comfort, and style.
But we get it – you've heard the same song and dance every time, a company promises to be the best, talks a big game, maybe you even believe them, but then they fall short when it really matters, every time.
Luckily, we don't just talk a big game, and we don't try to convince our clients that we are good, because we don't have to. We let our results, our flights, our reviews, and our value speak for themselves.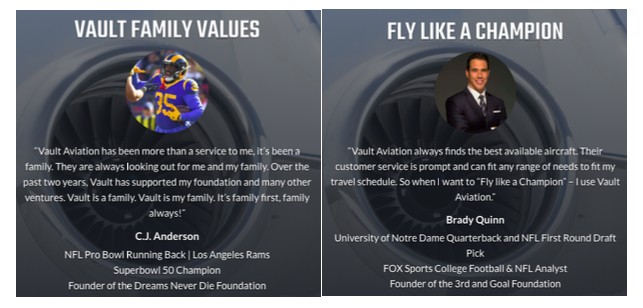 But, if even our glowing reviews from C.J. Anderson, Brady Quinn, and other past and present clients don't make you a believer, we bet we know what will – our safety, service, and personalization.
What is True Luxury?
Luxury can mean many different things to many different people – but that's the entire point of Vault Aviation and our On Demand model for private jet charters, isn't it?
You choose what you want – and you tell us what means luxurious to you.
Vault Aviation isn't about telling you what you have to do, when you have to fly, where, or even in what manner. Instead, we happily hand that power over to you or your assistant, so you can experience the exact flight you want.
Maybe you prefer a jumbo jet, maybe you want certain finishes, amenities, dining options or interior features.
Whatever your preferences – your Vault Aviation team will meet them.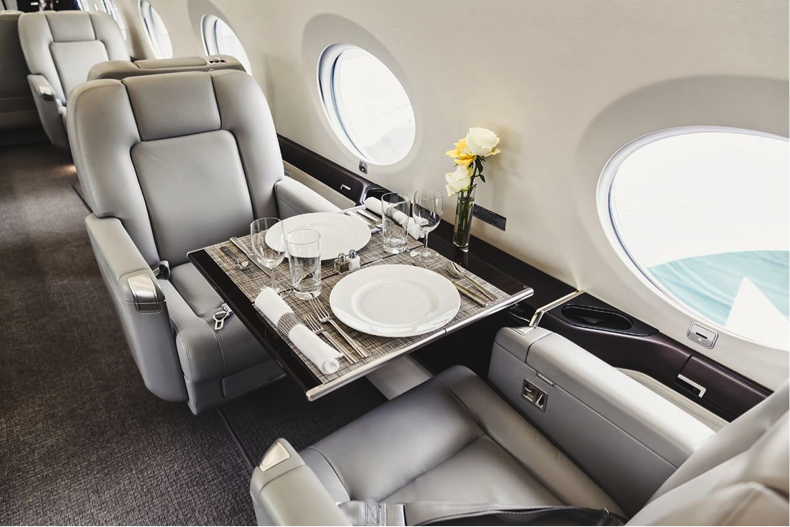 True Luxury is Full Personalization
True luxury is having your private jet charter On Demand – wherever, however, and whenever you want it.
With the Vault Aviation On Demand model, you get to fully personalize and fully customize every aspect of your trip, from the dining and the drinks to the amenities and the take-off or arrival-times. Your preferences, not ours, are ultimately what is important – because that's what On Demand means!
Full personalization means you can choose any menu you want and have it prepared exactly how you want. You can choose your companions, your size jet, travel time, dates, hour – anything you want.
But, of course, true personalization means that if you don't want to choose everything if you would rather relax and let someone else sort out the details, then just point your Vault Aviation expert in the right direction and we'll do the rest!
True choice is true luxury, and though big airlines or companies try to keep up and give you 'choices', they just can't beat the quality of private.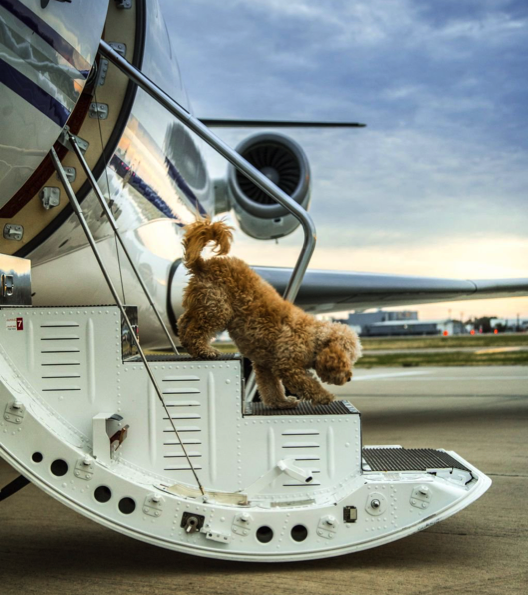 True Luxury is Amazing Service
Vault Aviation is known for going the extra when it comes to our clients and the service we provide. From speedy and knowledgeable replies, to always getting them the best value for the jet charter they want, you simply cannot beat our customer care and service.
This is a large part of our luxury, because without amazing customer service – are you really being indulged? Are you really being given the royal, lavish treatment that you deserve when you fly privately?
No.
No matter how grand the aircraft or how personalized your trip happens to be, if the service isn't superb, then neither is the flight.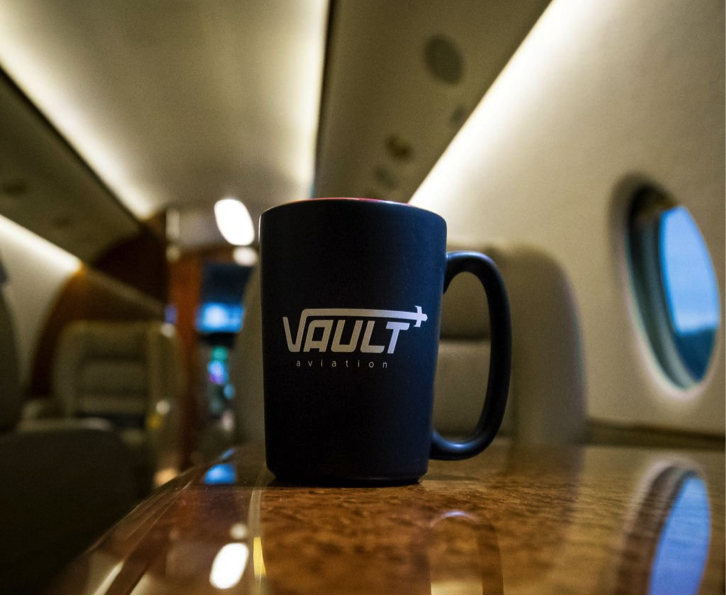 True Luxury is 'Above-and-Beyond' Safety
At Vault, we take safety as seriously as we take your satisfaction and our service – meaning it is paramount.
Vault Aviation exclusively charters aircraft that have been audited by The Aviation Research Group US ("ARGUS") or Wyvern. ARGUS audits operator maintenance records, flight histories, insurance coverage, frequency of inspections, as well as a program's ability to exceed FAA standards. This means that ARGUS is the top rank of safety for private air travel, which is why Vault measures every charter against their standards.
For operators of our flights, we use ARGUS' four-tier rating system:
Does Not Qualify
Gold
Gold Plus
Platinum
Each operator we work with provides us with their latest records before each and every flight, ensuring that they're fully cleared before you ever get on the runway. Prior to flights, we will request an ARGUS TripCHEQ as well, to make sure that the not only the operator, but the aircraft, crew, and trip meet ARGUS standards too.
There are no cutting corners with safety when you fly with Vault Aviation.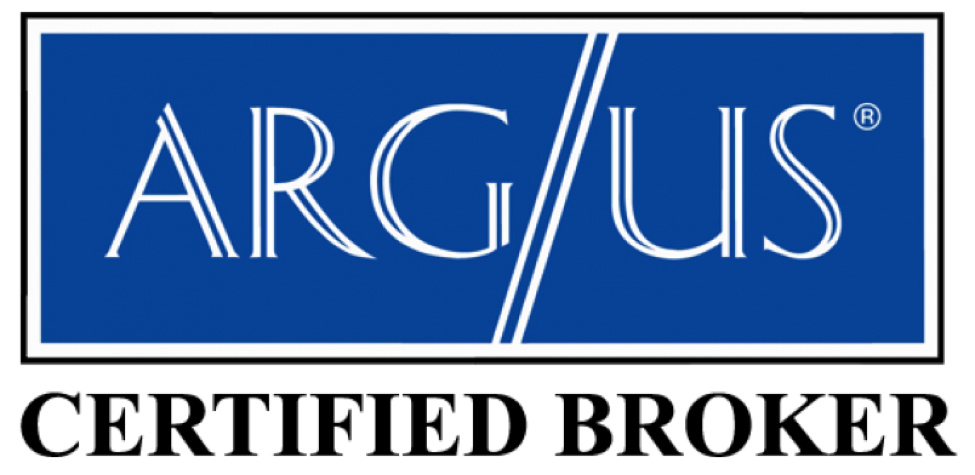 Take a Trip in True Luxury with Vault Aviation's On Demand Private Jet Charters
We are ready to blow you away with our customization, communication, safety, and service, so contact us today to see us walk the talk. Or, get your free quote here to see the difference in our value.
We treat our clients like they're a part of the team – and we treat our team well. Fly Like a Champion with Vault Aviation for Your Next Private Jet Charter.