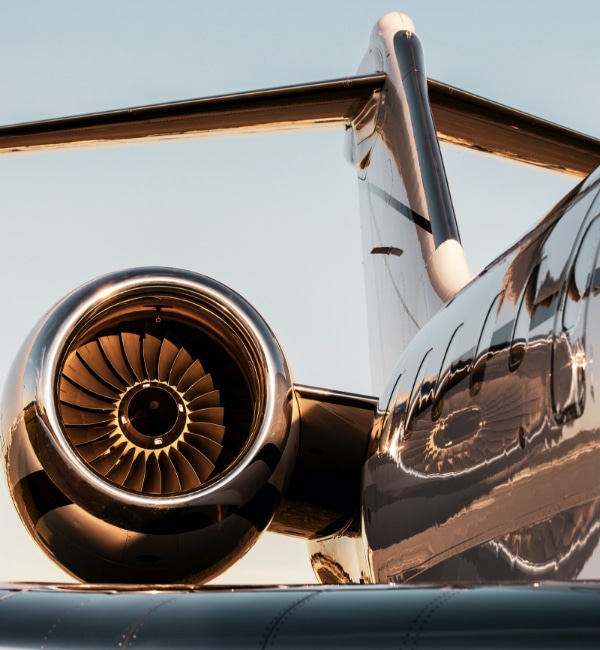 AVAILABLE PRIVATE JETS
At Vault Aviation, we offer a wide selection of On Demand private jet charters. From light jets, midsize jets, super midsize jets, heavy cabin jets, and turboprops, we will find the perfect size, style, and priced private jet for your needs. Click the images below or scroll down the page to learn more about our available jets and their capabilities.
Light Private Jet Charters
Light jets are one of the most common cabin classes chosen by private flyers across the world. Due to the combination of competitive price points and the convenience of flying private, flying with a light jet is the perfect choice for shorter flights or clients on a tighter budget. Newer light jets provide luxury and technology not previously available outside of the more expensive, larger private jets.
Passenger Capacity
4 to 7
Midsize Private Jet Charters
For clients seeking more space, speed and range, a midsize jet will offer a step up in each key area compared to a light jet. Midsize jets continue to make up a large segment of the modern charter market, with many in this category providing coast-to-coast range and in-flight Wi-Fi. Although hourly rates are higher then light jets, midsize jets remain an affordable option for private fliers seeking the total package of comfort and luxury.
Passenger Capacity
6 to 8
Super Midsize Private Jet Charters
Super midsize ("super mid") jets offer impressive range, large cabin interiors and excellent baggage capacity. Super mids are the ideal choice for coast-to-coast travel and longer international flights. Most super mids offer complimentary Wi-Fi and in cabin entertainment systems. The super midsize category continues to emerge as the preferred option for clients looking for the perfect balance of high-end performance and luxury without the ultra-high-end price tag.
Passenger Capacity
6 to 8
Heavy Cabin Private Jet Charters
Heavy cabin jets are considered the gold standard in the private aviation industry. Rappers rap about them, celebrities take selfies on them, and business titans make billion-dollar deals on them. The combination of size, range and luxury make heavy cabin jets your home in the sky. Heavy jets offer wide-bodied stand-up cabins with endless seating arrangements. Some heavy cabin jets have "split cabins" which separate the main cabin from a private room that will usually have a bed. Some even have full size showers on board! A heavy cabin jet is the perfect choice to accommodate a large group on a cross-country or overseas journey.
Passenger Capacity
10 to 16
Turboprop Private Jet Charters
A staple in the oil and gas industry and in mountainous regions, turboprop aircraft provide access to remote areas which do not have a major airport close by. With the ability to land on airstrips as short as 2,500 feet, turboprop aircraft are the workhorses that will get you exactly where you need to be. While turboprops aren't usually associated with luxury, newer models such as the King Air 350 and Pilatus PC-12 have cabin interiors that rival light jet aircraft in size and luxury. Turboprops are often the most cost-effective option for private charters.
Passenger Capacity
4 to 8