For many businesspeople, athletes, and public figures, flying private is more practical (and enjoyable), but where did this begin? What was the first private plane?
If you want to know the full timeline of private jet charters, check out our blog post here. If you want to know about the first private plane – then read on!
The First Private Planes in 1963 – Learjet
Though flight was a long time coming, it actually started out as a private endeavor with the Wright brothers (and sister) funding the project on their own in 1903.
However, after the initial patterns and plans for flight were successful, private flying took many years to become usable, convenient, and truly able to be called 'private planes' for work or leisure.
In 1963, the first Lear Jet took flight. This was Mr. Lear's iconic first private jet with the purpose of being used by individuals, providing comfort and prestige. This first flight took off from Kansas on October 7th – kicking off the race for private flight and private planes.
Later in that same year saw Dassault Falcon's first executive jet as well, which was not only considered the peak of luxury but was also featured in "How to Steal a Million" in 1966, the popular Audrey Hepburn film.
Learjet Private Plane History
The first Learjet 23 (N801L) took flight from Wichita, Kansas, in 1963 with test pilots Bob Hagan and Hank Beaird.
The Learjet's sleek private plane was years ahead of its time and flew like the Wright siblings could have only imagined sixty years prior.
After the initial flight in 1963, Learjet #2 and #3 were finished and tested in 1964. Unfortunately, Learjet #1 crash-landed in a cornfield, gaining publicity and deterring many from seeing private planes as a safe option. However, safety grew as the knowledge of flying, materials, and processes grew every year!
Luckily, the pilots were uninjured after the crash landing, and the plane was intact upon impact. However, a fuel line ignited and destroyed the plane after the pilots were out.
Their company used the insurance money that Learjet #1 gained to help propel them into their next endeavors until they perfected private planes.
Learjet #2 (N802L), was the first in-production Learjet and was donated to the Smithsonian Institution National Air and Space Museum in 1978. It is still on display today!
Private Planes Have Come a Long Way Since the Learjets of the 60s!
At Vault Aviation, we offer a wide selection of On Demand private jet charters. From light jets, midsize jets, super-midsize jets, heavy cabin jets, and turboprops, we will find the perfect size, style, and priced private jet for your needs.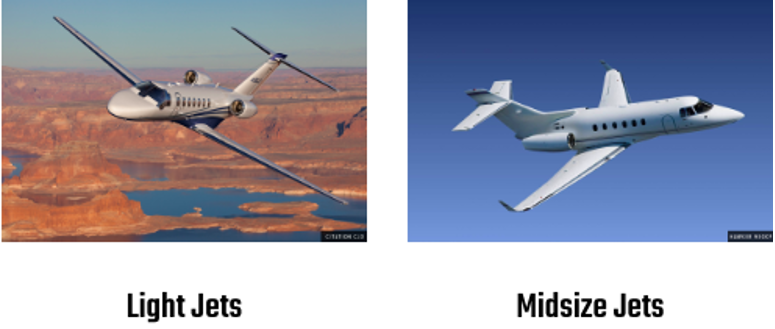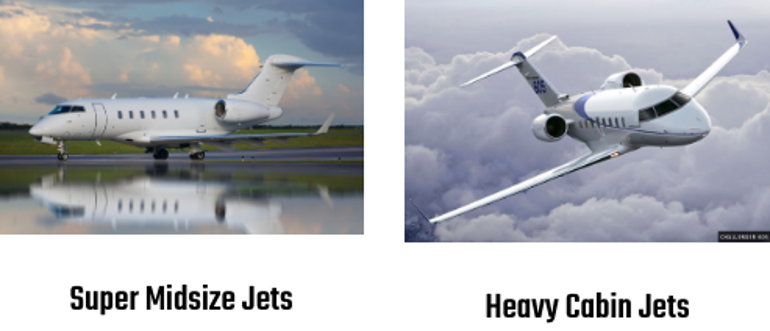 Vault Aviation has the connections and access to every type of private plane currently in production and use – see some of our options and private plane categories on our available aircraft page!
Even though private planes have come a great long way over the last sixty years, they will continue to improve in usability, luxury, and cost as times go on! So, is the time of aviation advancement finished? Absolutely not! There are still great things on the horizon for private plans and private flight, and Vault Aviation can't wait to be a part of it with you.