Vault Aviation loves city-living and trips to NYC, Las Vegas, Chicago, Los Angeles, and more iconic US cities. But 2020 has thrown us all for a loop and it seems most everything is changing, including how we vacation and where we go. Whether for health and safety reasons, availability, or due to a location's level of 'open-ness', vacationing this summer is looking a little different than in past years.
Of course, the beaches in many states are still open, and you may be able to still go to your favorite shopping street or restaurant between COVID-19 spikes, but many travelers are skipping the cities and instead exploring the great outdoors this vacation season. And Vault Aviation is right there with you.
There are so many amazing national parks and pristine outdoor destinations in the US to marvel at. And that is exactly why we wanted to bring you our top natural travel destinations that will make 2020 memorable for a good reason.
#1. Acadia National Park in Maine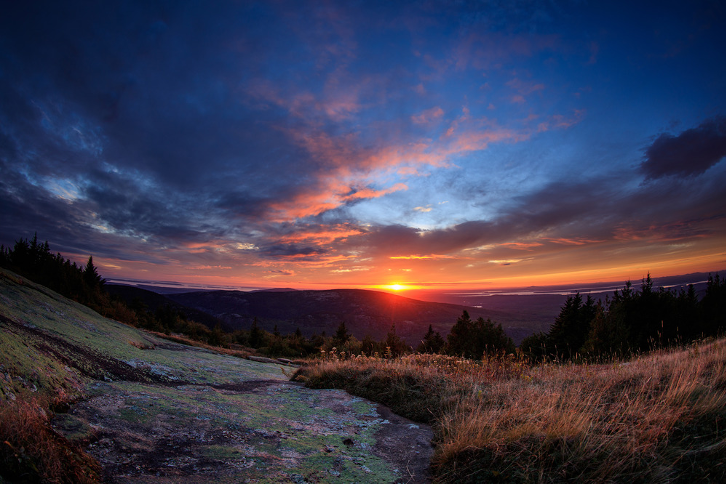 Acadia National Park is the only national park in New England – but with its size, diversity, and beautify, one national park is enough! From Mount Desert Island to the Atlantic Ocean, Arcadia is an amazing spot to explore for a hike, stargazing, a swim, or brushing up on your photography skills.
Cadillac Mountain is the tallest peak along the Atlantic, and just a short drive away is Bar Harbor, an adorable town with beautiful buildings and architecture.
Only a few hours from Boston, Acadia is still less crowded than other coastal New England destinations like Cape Cod or the New Hampshire coast. So, if you are looking for alone time, relaxation, nature, and not being surrounded by the masses, Arcadia is a great option for your outdoor adventure this summer.
#2. Keystone in Colorado
Though many resorts in the larger cities of Colorado and near the Rockies are mainly or fully closed, there are still some amazing secluded destinations in the heart of the Colorado Rockies – like Keystone!
Keystone is a great summer vacation destination with beautiful hiking trails in the high country, alpine biking in their impressive mountain biking parks, and water sports and rafting too.
Located on U.S. Forest Service lands, Keystone is less developed and therefore less crowded than many other locations in Colorado, but still with all of the beauty and ease to larger cities if you want a night out on the town during your relaxing and rugged vacation.
But, of course, if you are heading to Keystone to avoid crowds, then you should make sure you arrive in safety and do not travel on crowded commercial flights either. Choosing a private jet charter can help you and your family stay safe by avoiding commercial airports and having hundreds of other passengers on the plane as well.
Learn more about Vault Aviation's safety procedures and the ease of private air travel by contacting our team.
#3. Sequoia & Kings Canyon National Parks in California
Monstrous trees welcome you to the Sequoia and Kings Canyon National Parks, two preserves right next to each other, giving you the ability to see both in one trip. And though some of our favorite Californian cities like Los Angeles are seeing a spike in COVID-19 cases, northern California and it's beautiful trees and parks are still open.
This area not only has the largest trees in the US, but Kings Canyon also features a long mountain stretch that includes the highest peak in the Lower 48! Whether you want to hike along alpine ridges or simply enjoy the park views and biodiversity, these two-parks-in-one are the perfect location to enjoy. Be as rugged or luxurious as you want, all while enjoying the outdoors and fresh air.
It is important to note that we are currently recommending our clients to not fly into LAX, and instead, fly with Vault Aviation on one of our On Demand private jet charters directly to Northern California so you can avoid potential quarantine, infection, long lines, or delays in or out of LAX.
Bonus! Lake Tahoe in California
We love California so much, and wanted to give you a quick bonus location – Lake Tahoe! Though Nevada has a part of this lakefront as well, the Californian side is known for its luxury and resorts.
If you want both the great outdoors and the ease and pampering of a resort, consider Lake Tahoe for a little of both (without the dirt and rugged hiking routines). And though there are no music festivals this summer, there is still so much to see and do at Lake Tahoe!
Contact Vault Aviation for Your Next Outdoor Adventure
Contact our team of private jet charter experts for all of your private flight needs. From the above locations to some of our hubs like Miami, Denver, Dallas, and more – we can get you where you want to go, when you want, on any private jet you want!
Learn more about our On Demand jet charters and see why we are your premier, seamless option for flights throughout the US.
Fly like a champion with Vault Aviation!